Killester BC V Malahide BC – Quarter Final DLBB Cup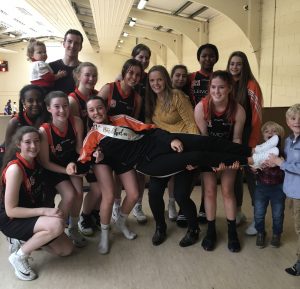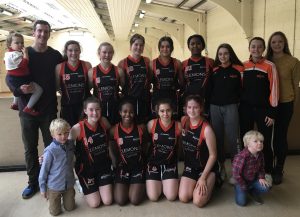 Killester U17 D1 girls won a close fought affair against rivals Malahide to advance to the semi finals of the DLBB Cup. As has been the case in the last few years the two teams were evenly matched with Killester finishing the half strongly to get ahead.
Malahide zone and aggressive drives to the basket caused Killester some problems in the second half but for each run Malahide made Killester were able to respond. Some great team defense, unselfish passing and timely scores being the highlights.
The girls are now 2-1 in the league and having advanced in the Cup are looking to keep the early momentum going.
Also a big Happy Birthday to Asst Coach Sarah Malone who turned 21 this weekend!