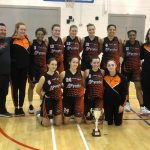 The Women's Super League finished off their preparations for a the 2019/20 Season with a fantastic performance at the IT Carlow Preseason Tournament on the weekend of September 21st & 22nd.
Having finished top of their pool on Saturday after securing victories against Liffey Celtics, Ulster University Elks and Maree BC, they went on to win the tournament having played all their games undefeated, beating MC Hawks in the semi-final, and WIT Wildcats in the Final.
Pyrobel Killester's Rebecca Nagle was declared MVP.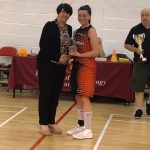 #Killadies #OrangeArmy #20×20 #CantSeeItCantBeIt